I was given some more (!) yarn from a friend who had signed up for a knitting club, but decided she didn't like some of the patterns. Yay for me! One of these patterns was for a stuffed bunny. I had never made a stuffed animal before, but was willing to give it a shot, especially since my youngest's teacher just had her baby.
Using Mary Maxim Baby Blankie yarn, you have enough yarn to make two of these adorable stuffed bunnies. The kit came with enough stuffing for the first bunny. Luckily I had enough stuffing from making letter pillows for my kiddos to stuff a second bunny. I wasn't planning on making a second bunny, but when the kids remembered a good friend's baby was turning one, they insisted we make the second one for her.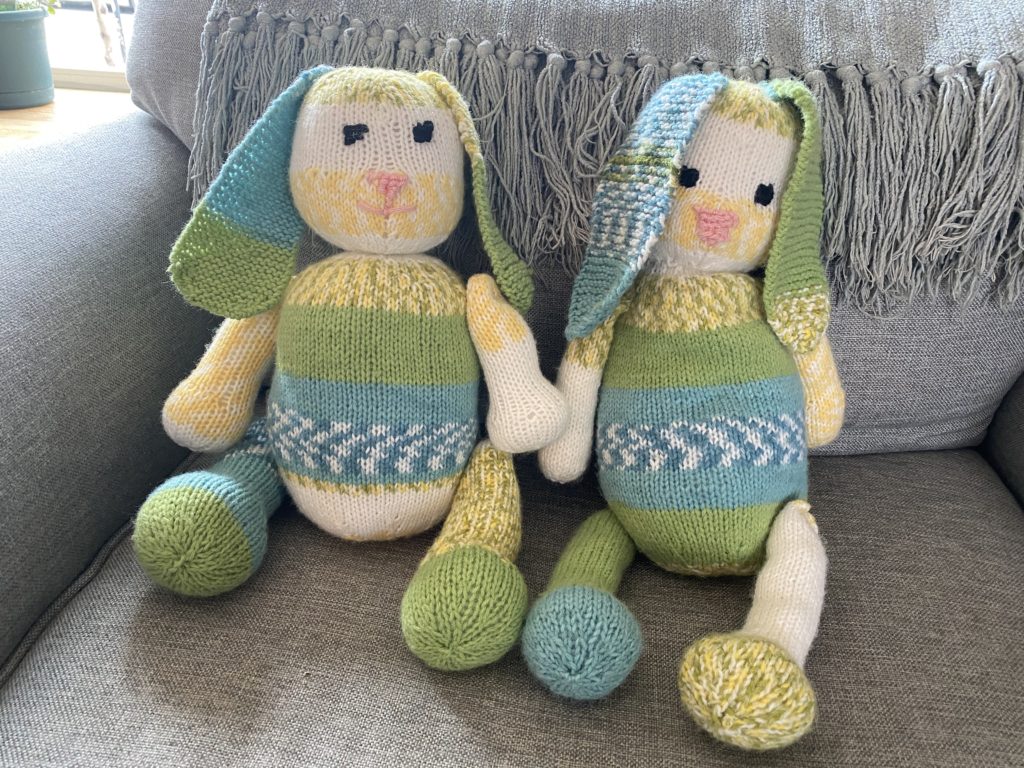 This was a really fun knit and I look forward to making another couple. I hope these bunnies are loved as much as I loved making them!
I'm still working on my Celtic cabled scarf. Because I'm making this scarf from my stash, I'm hoping that I have enough yarn leftover to make a matching hat, or even better, hat and gloves! We shall see. Here is my progress: