If your kids are anything like my kids they really, and I mean really, love baking. They particularly love it when I'm in the middle of a project and can't help them. Much to each of our dismay.
My youngest's all time favorite recipe is chocolate chip cookies. My oldest loves the breads, particularly zucchini or banana bread. My middle adores eating what the other two make. It works out well all around.
In an effort to encourage their self resilience and allow me to finish my projects without regular interruptions I created picture recipes that they could follow, based off actual recipes. I made the directions super simple, fidgeted with the ingredients so that there aren't any wonky portions, and put almost everything in pictures. While this takes the finesse of baking out, it makes it easy enough that my 7 year old can create cookies or bread.
Granted, there are still some oopses and learning mistakes, but they don't need my help nearly as much as if they were following a written recipe. One of the funniest oops so far was when they decided they weren't patient enough to make all the cookies and turned a batch of dough for 60 cookies into 24 cookies. I realized then that the attention span for 60 cookies might have been a bit much. I kept the recipe size the same, but told them that it should fill up a cookie sheet 3 times. As you can see, putting that much dough into so little cookies wasn't really a big deal.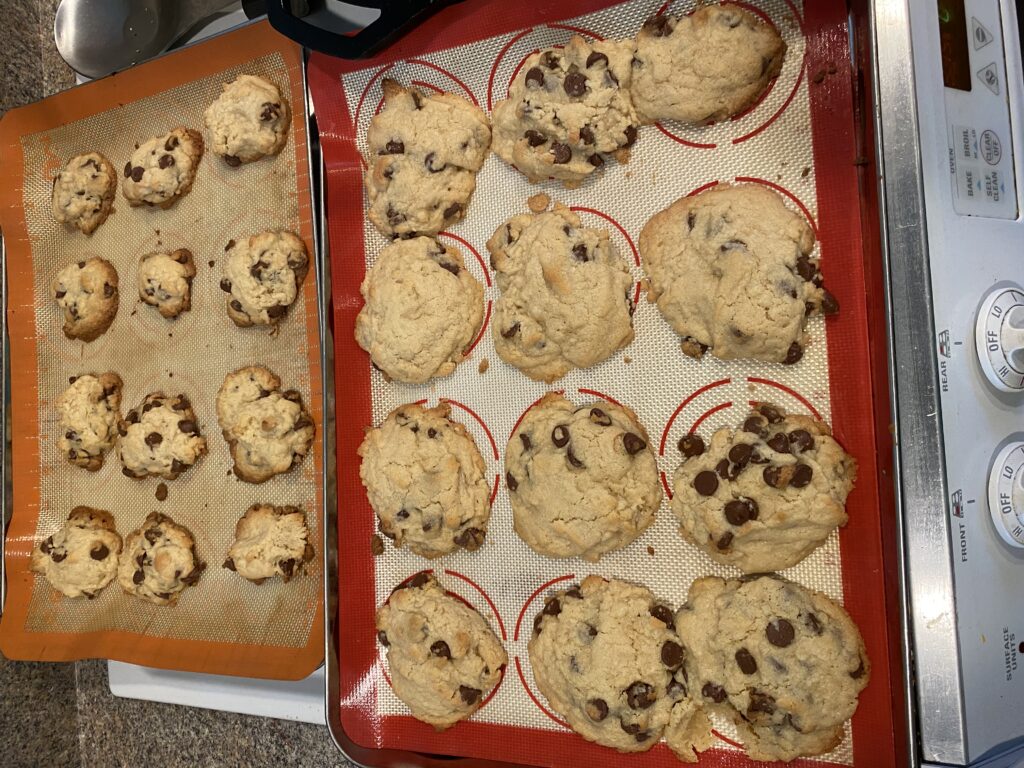 To help them determine how big the cookie drop should be, and where they should place it, we have these very nifty cookie sheet baking mats by Miu. They come with circles places evenly around the mat so it's easy to see where the cookie dough should go and, assuming the drop of dough isn't too large, they shouldn't run into each other.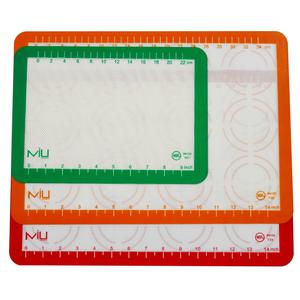 To create the chocolate chip cookies recipe, I took the basic Nestle Tollhouse recipe, adjusted for high altitude, and cut the recipe to 1 cup of chocolate chips. As much as we love chocolate, we wanted to taste the cookie bits, too. I've created a download for the chocolate chip recipe, and will be adding the banana bread recipe shortly. Until then, enjoy the chocolate chip recipe! *remember, this is adjusted for high altitude*